OCTOBER FAVORITES
Posted on November 03 2017
1. FALL: PUMPKIN SPICE & EVERYTHING NICE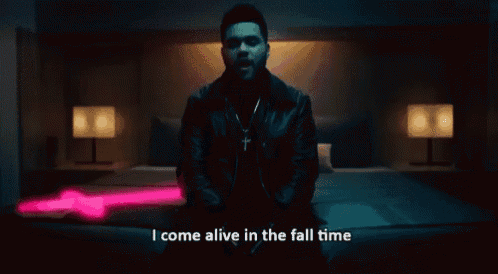 Fall is easily our favorite season. There's something about the (slight) change in weather, shorter days, and the aura of the holiday season right around the corner that makes everyone's mood better. Oh! And not to mention the pumpkin takeover. Candles, coffee, beer.. we want pumpkin EVERYTHING. We were very pleased with our Fall 2017 collection and still have a few items in stock, check them out here.
2. EVENTS: UNGRADEJANE'S #FIGHTLIKEAGIRL
This October we were fortunate enough to be a part of Upgrade Jane's #FightLikeAGirl event and it was an incredible experience! The overall theme of the event was a fashion bazaar, The Style Union and several other local vendors set up their products for customers to shop while helping a good case. Ticket proceeds went to Fundacion Teresita, a foundation based in Reynosa, Tamaulipas that benefits cancer patients. We had so much fun meeting and interacting with other local vendors and enjoying the delicious food and drinks from local restaurant Zucca 83. #SHOPLOCAL!
3. TREND: CHECK PRINT
The 90s called, it wants it's print back. Lame joke aside, we are obsessed with this throwback print! Blazers, trousers, skirts, we want check print everything. If you're into the fashion blogger scene I'm sure you have seen this print on every other post in your IG feed. Of coarse, we had to bring this trend to TSU. You can rock the Check Print trend with our Barbara Blazer or our Check Print Skirt. 
4. MUSIC: CUCO 
AYO MCALLEN AND MONTERREY WERE DOPE I LOVE EVERYONE , SEE U TONIGHT AUSTIN TEJASSSSS 🤠🤠🤠🤠🤠 pic.twitter.com/RCLN5dv6cq

— CUCO (@Icryduringsex) October 24, 2017
 If you haven't listened to Cuco yet, "oh no baby what! is you doing" (I hope you caught that meme reference, if not this is totes awkward.) This 19 year old Mexican-American man from Los Angeles has been causing an uproar in the social media world. If we had to describe his music it would be chill synth hip-hop. Being Latinas ourselves, we love his incorporation of Spanish in his songs and feel a sense of pride to see a fellow Latino doing great things. We were lucky enough to see him play live in October here in McAllen, TX (see video above) and his live performance is amazing! Give his music a listen here.
5. BLOGGER: STEPHANIE ARANT (@SHHTEPHS)
You know those bloggers with killer style that make you want to be their best-friend so you can raid their closet??! Yeah well that's how we feel about Stephanie Arant. Every single on of the looks she posts on Instagram (@shhtephs) is absolute fire. We are constantly stalking her IG for inspiration on trends to bring to TSU and hope to collab with her in the future! Check out her Instagram here.
6. FAVE TSU OOTD
Last, but not least, we leave you with our favorite look we shot this month. We love how this look is the perfect fusion of chic and edgy- a vibe we always try give off. 
Top: Flora Top | Bottoms: Cropped Zipper Pants | Shoes: Stay Golden Heels | Purse: Mini Bucket Bag | Sunglasses: Skinny Cat Eye Sunglasses